Welcome to Alterculture's Online Portfolio
Alterculture has over 20 years experience in transforming landscapes from inner city courtyards to larger family gardens and commercial spaces. Our style of work varies depending on client needs and aesthetic preferences - ultra modern, low maintenance, heritage, relaxed or formal. Our landscapes change how people live in and enjoy the outdoor space they have through the creation of stunning entertainment areas, lush inviting gardens and the efficient utilisation of space to meet other requirements such as storage.
Portfolio // Domestic Landscape Designs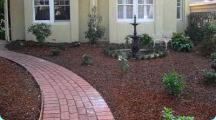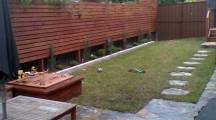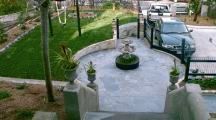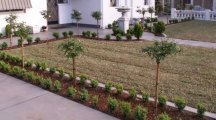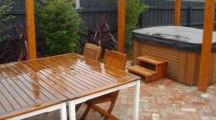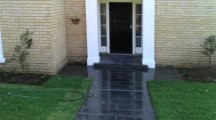 How We Work For You
We work with our clients to create a design that suits their property, budget and lifestyle needs. A consultative approach is taken with our clients throughout the design process to provide experienced advice on an optimal selection of elements including plants, paving, decking, lighting, water features, irrigation, and fencing. This approach leads to satisfied customers and as a result, a large majority of our new clients are referred to us by past clients. Some clients prefer to breakdown larger projects into stages and complete each stage over a longer timeframe and we are able to accomodate this approach on suitable projects if arranged during the quotation process.
Portfolio // Decks, Decorative Features & Paving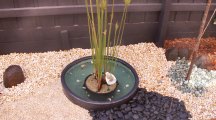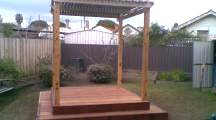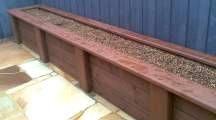 With exacting standards, Alterculture crafts landscaping features that are built to last. These include decking, paving, water features, daybeds and planters that can double as seating. We can advise you on quality installations using materials that will complement the style and era of your property.
Portfolio // Fencing & Screening Options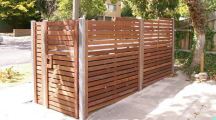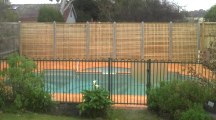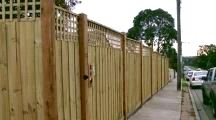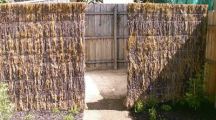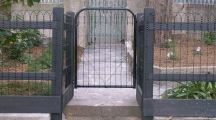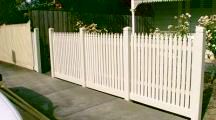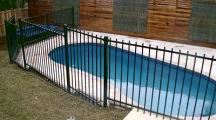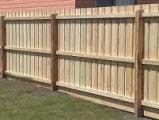 Fencing Services
Alterculture provide fencing in a variety of styles to complement each individual property. These range from ultra modern timber and steel fences to substantial feature fences to simple paling fences. We can also make, supply and install gates as well as enclosures and screens to optimise the look and functionality of your property.
We understand that organising fencing between two neighbouring properties can be a daunting process to instigate. We assist our clients with this process this by providing an inital free quote, then fencing contracts that can be shared between all involved parties. Once signed contracts are returned and a deposit received, the work is scheduled and materials and labour is organised for installation.
Portfolio // Vertical Gardens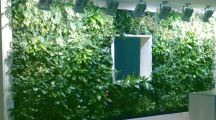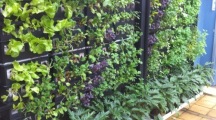 We can supply and install greenwall vertical gardens for the indoors or outside that are especially suited to providing a focal point and introducing or increasing green space. The modular greenwall system can be used in commercial and domestic environments. The units are expertly engineered and self watering to assist with maintenance. Thousands of plant types can be grown vertically, making vertical gardens a natural solution to beautifying city spaces. We can also provide greenwall maintenance.
Request a Quote
Please contact us for a free quote. We service the Melbourne Metropolitan area.
Get A Quote
FREE
Landscape Concepts
FREE
Fencing Quote
FREE
Design Concepts Presented
Materials and Timeframe Included
Contact Alterculture
CALL
0418 591 530
EMAIL
E-mail : sales@alterculture.com.au
MAIL
PO Box 5071
Alphington 3078,
Victoria, Australia.